Meet the Winchester Sales Team!
Jami Winchester – GRI, Partner, Broker Associate
Springfield has been my home town my entire life and I know the market well.  I started my real estate career in 1998 after working for a local financial institution.  Throughout my career, I received numerous awards that included the #1 top producing single agent for homes sold, top 10 agents in the Illinois and Missouri region, and also received the prestigious Hall of Fame Award.  I continued my education by obtaining my broker's license, became a Certified Residential Specialist, and have graduated from the Realtor Institute (a designation that ranks me in the top 4% of real estate agents nationwide). I was also recently recognized as the "The Best Realtor" by Illinois Times for 2013, 2014 and again in 2017! As the business grew, I formed the Winchester Sales Team.  This consists of two administrative assistants and six full time agents.
  Adam Bugos, MRP, Broker, Partner
I graduated college in 2001 with a degree in electrical mechanics and began working at Armour Foods meat processing plant. I worked my way up to become the youngest Union President to be elected into office at the age of 28. I moved to the Land of Lincoln in 2009 for a job transfer. In early 2015, budget cuts caused a relocation in the position. So I began transitioning to a Real Estate Broker/Agent. This change proved to be successful and clever.  My tenacity, knowledge of negotiation skills, friendly personality, fresh understanding of the latest rules and regulations of the Real Estate market and eagerness to succeed in my new career, is going to make me a great choice as your Realtor to buy or sell a home!
  Nancy Achas, Broker, Realtor
I am a lifelong resident of the Springfield/Sherman area. I am one of 17 children in a magnificently extended family. I attended college at Western Illinois University; returned home and married my high school sweetheart. We now raise our two daughters in the Sherman/Williamsville area. Now I am pursuing a career in Real Estate and I am thrilled to be a member of The Winchester Sales Team at The Real Estate Group. I have spent over 10 years in the marketing industry which gives me a great advantage when listing your home for sale. I am passionate about helping people find their dream home and look forward to helping you with all of your real estate needs!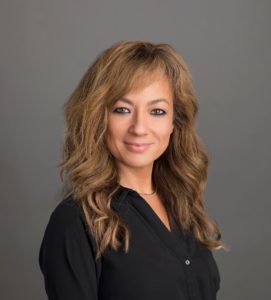 Teresa Nargelenas Martin, Realtor, Broker, ABR
I started my real estate career in 2001 after following in the footsteps of my father. My education is in Nursing and I graduated from UIS with a Master's in Public Health however real estate has always been my calling. I became an ABR (Accredited Buyer's Representative) to better help my buyers in every stage of the process and also have my BPO (Broker Price Opinion) designation. I love helping people find their new homes and enjoy the art of negotiations. I have experience with first time home buyers, resale, new builds and commercial real estate sales. I'm also very fortunate to own part of a daycare facility, Lake Shore Learning Center, so I understand the needs of small business owners. The greatest highlight of my life is my family: my husband, Jeremy and our two sons. I can't wait to work with you and make a lifelong friendship as well!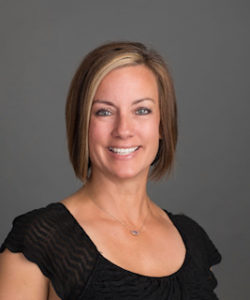 Wendi Fryman, Broker, Realtor
What should you know about me? I absolutely love people so I love my job! After working in advertising and then for a major technology firm I landed in real estate and immediately knew I "was home." I began my real estate career in 2004 working primarily in residential real estate. I do have friends who prompt me to branch out into commercial and recreational real estate, once in a great while, and I have found that rewarding as well. I enjoy working with buyers and sellers and have been blessed to work most often with friends, family and their referrals…so give me a call or send me your friends. On a personal note, I graduated from UIS with a degree in biology in 1997. I have an amazing husband, who owns Springfield Collision Center, and two children who keep us busy. I enjoy reading, working out, fellowship, good coffee, a good project that involves tools or a paint brush and the occasional shopping trip.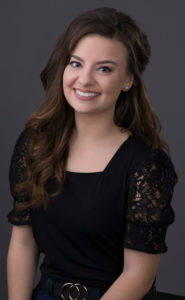 Heather Camille, Broker, Realtor
I am a lifelong Springfield resident and one of the newest members to the Winchester Sales Team!
For over the past 10+ years I have proudly served both my community and country while serving in the Illinois Air National Guard as a Bioenvironmental Engineer, a commitment that I still have to this day. Now I have the great opportunity to serve my community in a new way! Real Estate is my JAM, I thoroughly enjoy what I get to do every day. My hope is to make every transaction a smooth one and… have a little fun along the way too!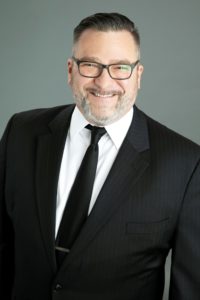 Wade Ebert, Broker, Realtor
I serviced a loyal customer base in a family business for 20 plus years. I'm fortunate to have many customers who have followed me from my roots to Real Estate and I am happy to continue those decades long relationships. I'm now with a great team providing exemplary service and a wealth of resources. Taking care of people is what we do!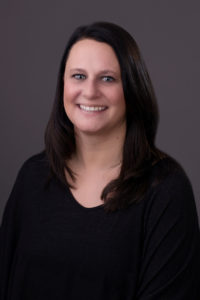 Steffanie Ryan, Unlicensed Administrative Assistant
My name is Steffanie Ryan and I am an administrative assistant for The Winchester Sales Team. I recently joined the team in November 2020 and have gained a great appreciation for all the team does for their clients. I come from a background in Education where I've worked in an Educator role for the past twenty years. I grew up in Springfield and am returning after 13 years of moving around due to my husband being in the military. It's great to be back in the area, but even greater working for an amazing team who is so dedicated to serving their clients in every capacity possible.